Make Your VoiceOvers 10 Times
More Appealing by adding a
Mesmerizing BG music track
Mesmerizing music for any voiceover
Never Pay for Audio Track Again
No Copyrights on Music Projects
Find perfect music and sound for videos in 3-clicks
Get the BG MUSIC module by upgrading to PRO!
If you leave this page, you won't see this offer ever again!
Experience The Power Of BG Music:




3 BIG REASONS
to Upgrade to PRO:

Reason #1: 100+ NEW PREMIUM Voices
As if the 30 human-sounding voices in 23 languages weren't enough, in the PRO version, we give you 100 extra voices!
You get new voices with new accents… like Australian accent, Indian accent, and new British speaking voices! Plus a ton of other voices: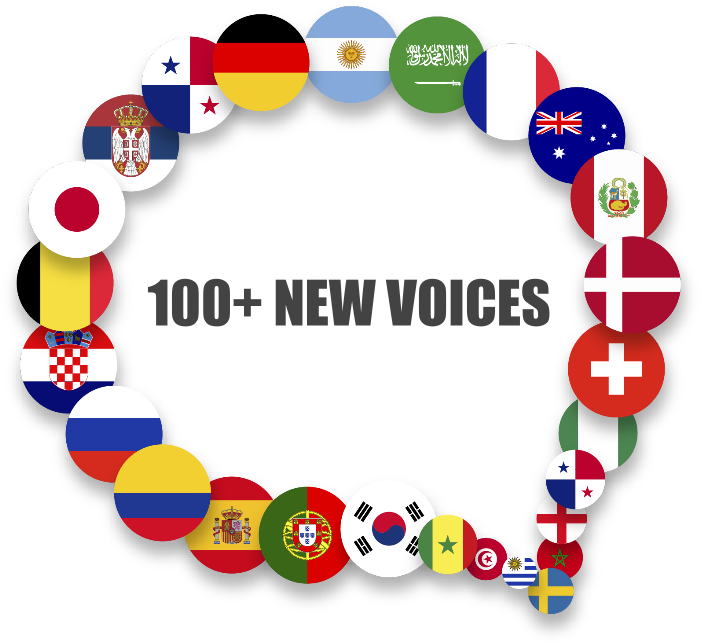 So if you thought that the voices in the standard version of Speechelo sound good… Just wait 'til you hear the
EXCLUSIVE voices in the PRO UPGRADE:

Reason #2: Longer Voiceovers
With the standard version of Speechelo you can generate as many voiceovers as you want. But the condition is you can't have more than 700 words per voiceover.
But when you upgrade to Speechelo Pro, you get 4x longer length per voiceover – 2800 words!
That way you can create voiceovers for longer content, such as: Webinars, Audio-books, Podcasts, and so on…
The bottom line is: You can go as crazy as you want! We won't stop you!
Use Speechelo to convert any article from your website into an amazing voiceover… or any ebook into an Audiobook or even into a YouTube video… Sky is the limit!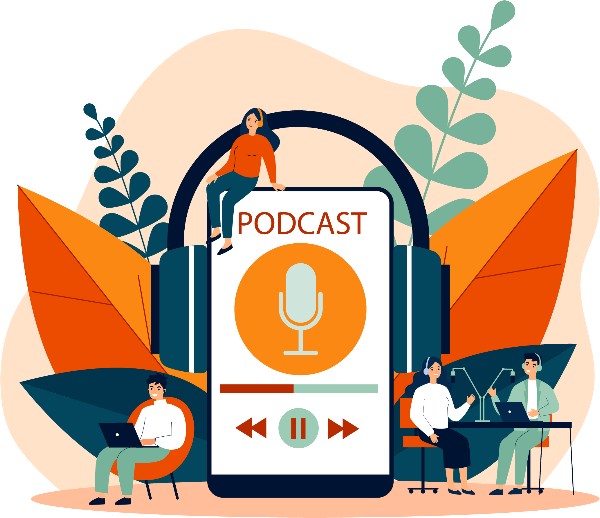 Reason #3: Background Music Module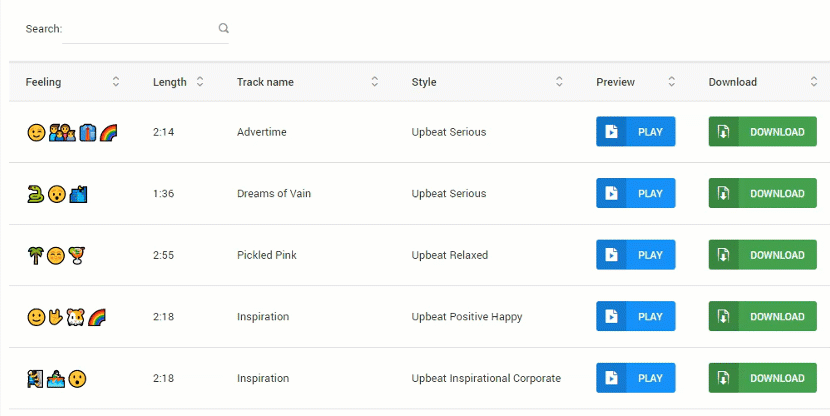 Music makes the world go round!
And more importantly, it helps to keep your viewers engaged to your message!
The problem is that good background music is expensive!
But don't worry… if you are a Speechelo PRO member, you
get 40 mesmerizing background music tracks
that you can use in your creations.
We offer a variety of genres of music, from cinematic tracks, to joyful tracks or motivational music… so any type of voiceover that you create, you will find the best background music in our collection, and you won't have to pay a single cent to use it.
+ 30 more background music tracks
Total Value: $2000+
So let's recap what you are getting today when you Upgrade Speechelo to PRO: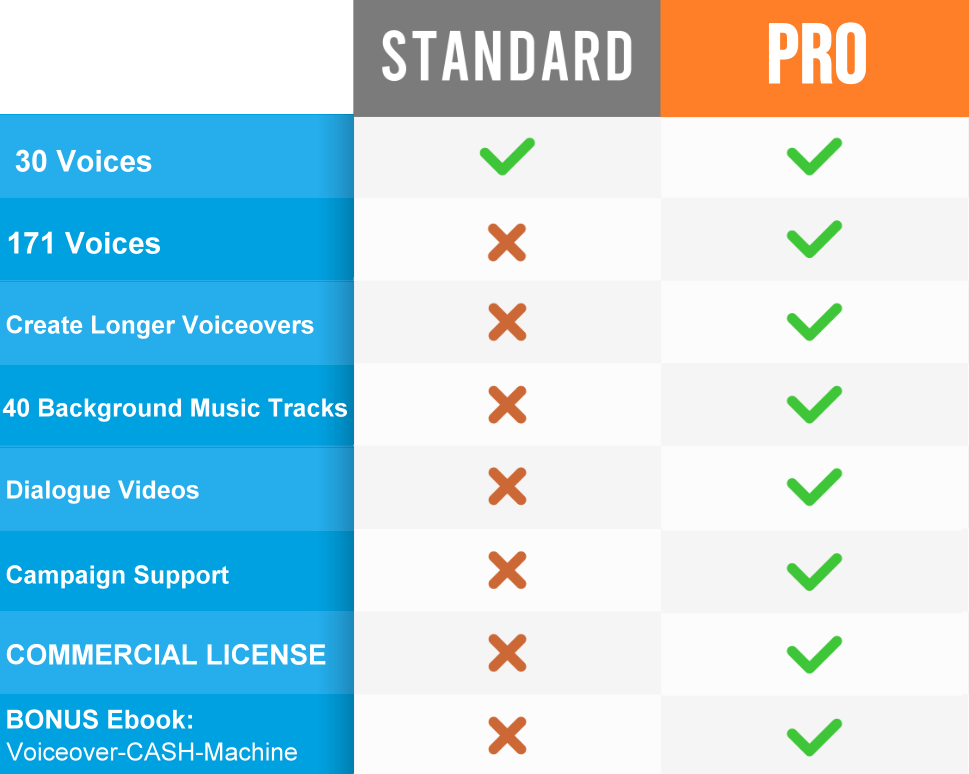 Full 60 Days Money Back Guarantee
Don't forget, this upgrade is only available right now and expires if you leave the page.
Give the PRO version a try with NO risk.
If it doesn't make you money (highly unlikely)… just let us know we'll refund 100% of your purchase today, no hassle and no hard feelings.
You have ZERO risk here!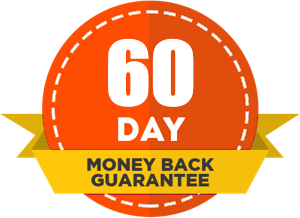 This is a COMPLETE NO BRAINER DEAL
Here's​ ​your​ ​ONE​ ​CHANCE​ ​to​ ​upgrade​ ​by​ ​going​ ​PRO,​ ​at​ ​a​ ​fraction​ ​of​ ​what​ ​it's​ ​really​ ​worth. And​ ​you​ ​get​ ​free​ ​updates​ ​and​ ​support,​ ​included.
This​ ​module​ ​is​ ​powerful,​ ​and​ ​rightly​ ​so,​ ​not​ ​everyone​ ​should​ ​be​ ​granted​ ​access. At​ ​least​ ​not​ ​at​ ​this​ ​price.
If​ ​you're​ ​serious​ ​about​ ​success​ ​and​ ​like​ ​having​ ​as​ ​much​ ​data​ ​insight​ ​as​ ​possible​ ​then​ ​this should​ ​be​ ​an​ ​easy​ ​decision​ ​to​ ​go​ ​ahead​ ​and​ ​click​ ​the​ ​buy​ ​button.

HEY, Are You Ready To Put Speechelo On Steroids?
The PRO upgrade takes Speechelo to the next level and makes it so much more powerful…
And as our valued customer, you'll lock-in a MASSIVE discount on this when you upgrade right now…

Special offer for you!
Upgrade Your License RIGHT NOW!
OUR STUDENTS Got 10X More Views And More Leads After Upgrading To PRO