I have a little story for you, a true story about how one of our new members had his 'Eureka' moment!
So let me set the scene…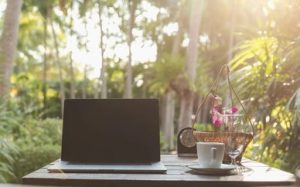 A sunny spring morning, last April, and Richie had just got out of bed.
Like many of us, the first thing he did was check his text messages and emails on his phone…
One, in particular, caught his attention,
"Hey man, check this ai text to speech app : https://speechelo.com – I think it's the answer to your problem…"
The thing is that Richie is a PhotoShop expert and had long been wanting to create a course he could sell, as he knew there's a Big market out there for the knowledge he could share…
He'd already prepared his 'screen capture' videos and all was great EXCEPT…
He wasn't happy with the way he sounded doing his own voiceovers so…
Fresh coffee in hand he went out onto his balcony to enjoy the sun…
clicked the link his pal had sent him,
watched the sales video, signed up and checked out all the super human-like ai text to speech voice overs that he could now EASILY add to his training videos so…
Now they didn't just LOOK great but could SOUND great too…
All fine so far:
He entered his text script and tested the multiple voiceover options
BUT then he listened to the 'Joey' ai text to speech voice in Speechelo and…
BAM! Problem solved! This was the PERFECT voice over style voice he needed!
Speechelo's TTS and his pre-prepared screen capture videos were a perfect fit!
There was just ONE problem!
His girlfriend was still waiting for HER morning coffee and Richie had just gotten so involved and 'enthused' testing the Speechelo voices
until he found the one that was the PERFECT fit for him, he'd forgotten his morning 'duty'!
Richie's PhotoShop Tutorials are now featured on more than one e-learning platform AND his own private Facebook Group.
He's making some serious income now, the kind he'd always known was possible…
Because the ONE obstacle that had kept him from achieving his online dream was FIXED!

Cheers
PS: This is from a true testimonial we received from Richie, and he said it was fine to present it in this 'story-like' way 😉
( His girlfriend too! Yes, she forgave him!)
What goes best with a cup of coffee?
Another one of course! 🙂