Comprehensive Analysis of Top 5 Text to Speech Software
While there's no shortage of articles listing the best text to speech conversion tools available out there, today we wanted to approach things a bit differently. In this review of the best text to speech software, the focus will be on the multilingual capabilities of each option. 
1. Speechelo – Best Text to Speech Conversion Software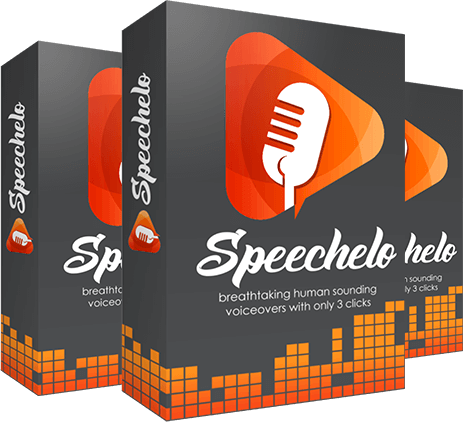 Speechelo is featured in quite a few best text to speech conversion software lists, and for good reason. This is a text to speech translation program and it's one of the first of its kind, so it has innovated the industry.
This effective software takes your text and produces audio files that imitate human speech in whatever language you need. It's easily the best text to speech software as it offers over 30+ realistic voices to choose from and it imitates target languages beautifully.
Overall, it's easy to use and it provides high-quality audio output that can be used in many different ways. 
So far, Speechelo supports 23+ different languages. Such as English, Russian, Portuguese, French, German, Spanish, Italian, Japanese, Turkish, Swedish, Mandarin, Arabic, Danish, Norwegian, Icelandic, and more. As such, it's been very useful for professionals and content creators in many different industries. 
Speechelo also offers multilingual features to provide users with natural-sounding, nearly native audio output in the language they choose.
For example, users can customize the speed of the speech and the tone. Speechelo also adds inflections, which helps the audio sound more human.
Speechify is one of the most popular text to speech software and it claims to turn text into natural-sounding audio. It's a web-based platform that can take any type of document and provide audio output.
The tool allows users to adjust the reading speed and choose from 30 different voices. They also claim the audio will be perfectly audible and clear, so it can be used in a variety of contexts. 
Speechify currently supports around 30 languages, including English, Spanish, French, German, Chinese, Danish, Portuguese, Italian, Swedish, Indonesian, Thai, Hungarian, Hindi, Polish, Hebrew, Ukrainian, Turkish, Slovak, Hebrew, Finnish, Danish, Czech, Romanian, Japanese, Norwegian, Korean, and Bokmål.
As one of the top text to speech conversion software out there, Speechify offers some multilingual features. It can recognize text in a variety of languages and most of the languages it supports come with different voice options.
Users can also choose from a variety of accents to make the audio output sound more natural in the target language.
Amazon Polly has been featured on Forbes and it's one of the best text to speech conversion tools available. This service is focused on creating opportunities for speech-enabled products, from mobile apps to appliances, and everything in between.
It's easy to use and it can convert text in any format to speech. Users can store the audio in MP3 format to use it however they see fit. The speech generated by the tool can be cached and replayed in the platform as many times as users need.
Amazon Polly supports 22 different languages so far, including Arabic, Catalan, Chinese, Spanish, English, Danish, Dutch, French, Finnish, German, Hindi, Talian, Icelandic, Japanese, Korean, Norwegian, Portuguese, Polish, Russian, Romanian, Swedish, Welsh, and Turkish.
Many of the languages supported by Amazon Polly have different accents to choose from. Additionally, users can access custom vocabularies and modify the pronunciation of whatever words they need to.
This is particularly useful when it comes to words that are difficult to pronounce, company names, neologisms, and more. Amazon Polly also supports Speech Synthesis Markup Language and many SSML tags can be used, which offers a lot of flexibility.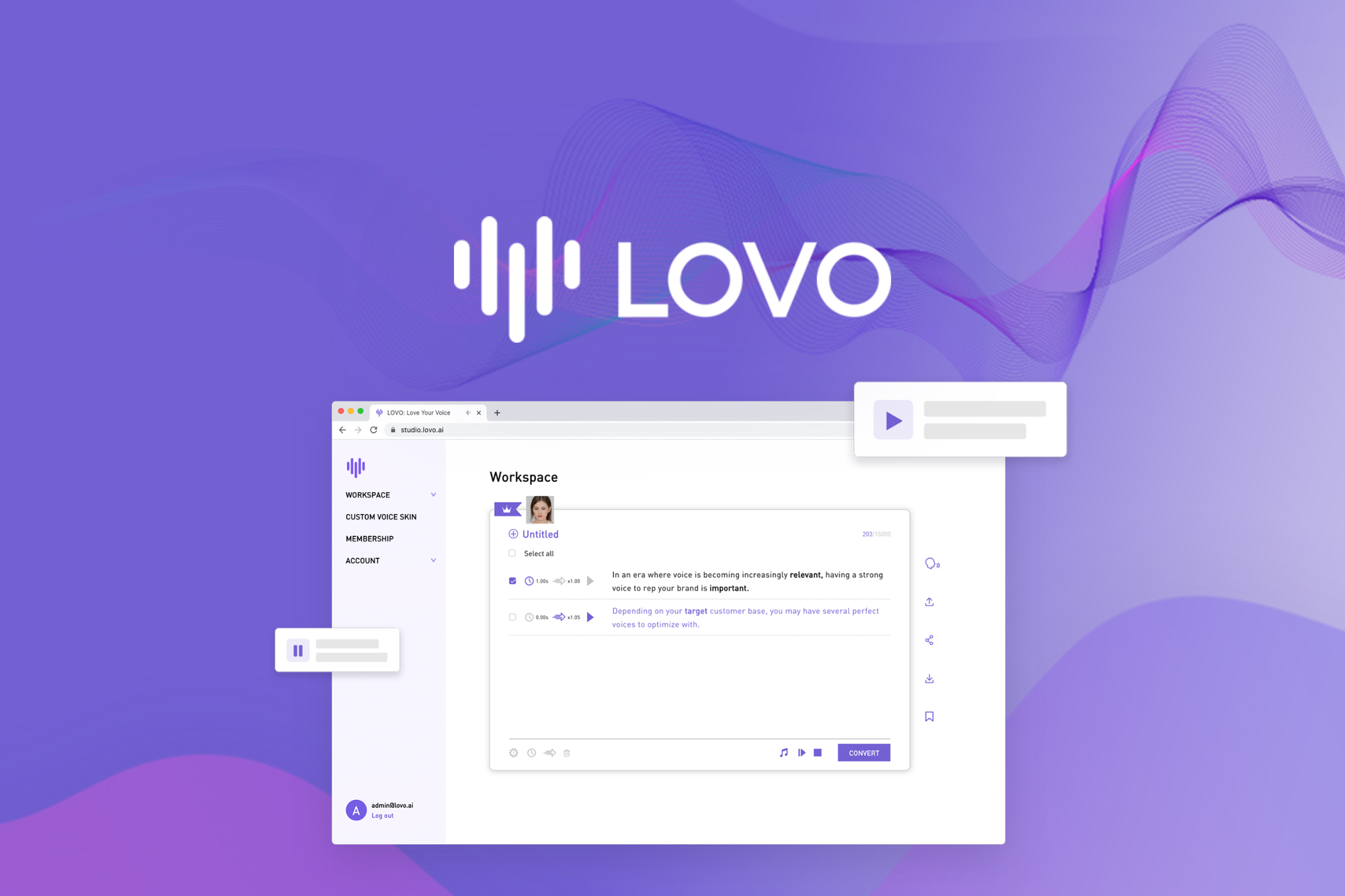 Lovo.ai is consistently featured in the best text to speech conversion tools reviews, so it's safe to say it's quite popular. This AI voice generator offers a variety of voices that sound very human.
It even has a feature called Genny that offers over 500 voices generated by AI. Users can also imbed these AI voices with 20 different emotions, to make the audio output based on text sound more natural. 
When it comes to languages, Lovo.ai supports around 150 different languages. This includes Spanish, English, French, Italian, Russian, Chinese, Albanian, Catalan, Bulgarian, Afrikaans, Romanian, Irish, Amharic, Swahili, Arabic, Japanese, Serbian, Javanese, Sinhala, Slovak, Sundanese, Estonian, Swedish, Korean, Tamil, Somali, Croatian, Basque, Hindi, Polish, and so much more. 
Lovo.ai offers a good variety of multilingual features, such as a pronunciator editor that allows users to customize pitch, speed, emphasis, and more. This allows them to make sure the audio output sounds as authentic as possible. Additionally, users will be able to choose among different accents in each language.
Lastly, Murf is another great option and it's often included in text to speech software reviews. It enables users to convert text to dictations, speech, and voice overs, so it has a lot of applications. It offers natural-sounding voices with over 100 options, customization capabilities, and more. 
Currently, Murf supports 20 different languages, such as English, Spanish, French, German, Italian, Russian, Portuguese, Danish, Dutch, Arabic, Hindi, Tamil, Chinese, Japanese, Korean, Finnish, Romanian, Turkish, and Indonesian. It's a good selection, but compared to other text to speech software options, it could be lacking. 
Murf's multilingual features are decent, offering users the option to choose accents and voice styles to suit the language. Additionally, Murf allows users to customize the tone of the audio output. Overall, they offer good features to achieve a good representation of the languages they support on their platform. 
Conclusion on Text to Speech Conversion Tools
As you can see, the best text to speech conversion options all offer good multilingual features and support. Granted, some tools are more robust than others, but it's safe to say they won't disappoint. 
Try Speechelo today and unlock the power of the best text to speech conversion tool!