It's always nice to get Facebook messages like this from SPEECHELO and Blaster members…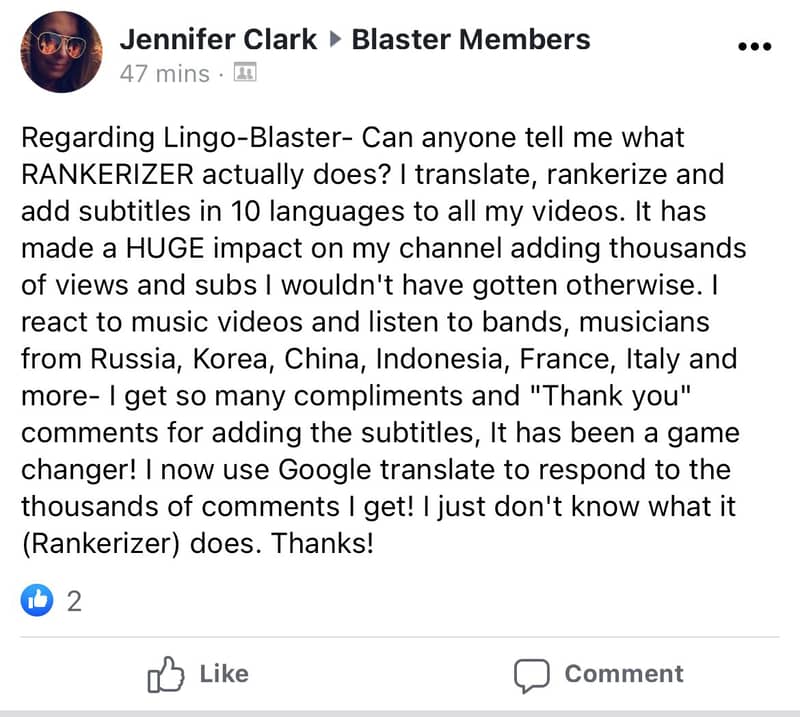 Basically, Jennifer has used Speechelo in combination with LingoBlaster app to…
translate her videos titles and descriptions and add CAPTIONS into…
MULTIPLE languages and her subscriber count and number of views…
🚀 ROCKETED! 🚀
Let's say you upload a video with the title "how to make carbonara pasta"
The TRICK is that after you use LINGO BLASTER…
If somebody will search after your video and he is SPANISH speaker,
YouTube will show him the title of your video in Spanish: "como hacer pasta carbonara"
Same thing applies for any other language!

Find out more about how LINGO Blaster works from here: CLICK HERE
And that's because only 25% of web searches are in ENGLISH!
LingoBlaster empowered Jennifer to:
🎯 Target an international Audience and 10x her video exposure!
📈 Add Translated Captions to your videos! (adding captions and translation is on autopilot)
📈 Rank in over 100 foreign languages ( she focused on just 10!)
📈 Dominate Google & YouTube with her translated and subtitled videos!
📈 Dominate competitive keywords by reaching non-English speakers
🚀 Drive 100% Free VIDEO traffic
💡 Tap into the Massive Potential of Smarter SEO…
(Without HER Actually Knowing Anything About SEO and in Just 3 Clicks!)
If that kind of success appeals to YOU then…
Great News! You can get LingoBlaster TODAY @ $60 off!
>> Go To The Private Offer Page
Cheers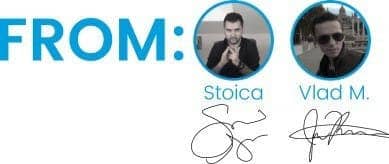 PS: In answer to Jennifer's question re Rankerizer,
( the built-in LingoBlaster Add-On):
Rankerizer took her Translated Titles
from ALL the translations it created for her and
added them beneath EVERY translated description:
Giving her even MORE SEO Power!
>> Get YOUR copy of LingoBlaster Today!
📰 A Multilingual Blaster Success Story…