Multilingual Capabilities in Top-Rated Text to Speech Software
Considering how many options there are on the market, finding the best text to speech software can be difficult. Today, we want to help you cut through all the noise by offering an in-depth look into Speechelo, a multilingual text to speech software that will change the game for you.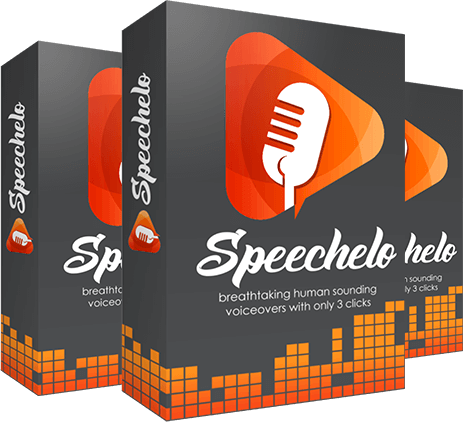 Text to speech software reviews are often quite general, but we want to provide a complete picture. So, keep reading to determine what the best text to speech software has to offer and how you can take advantage of it.
Text to Speech Software Reviews: Interface and Ease of Use
One of the greatest things about Speechelo is that it's extremely easy to use. Whether you are tech-savvy or not, you won't have any problems navigating the interface or putting the AI text to voice or voice over generator to work. 
Speechelo simplifies the text to voice conversion process into three steps: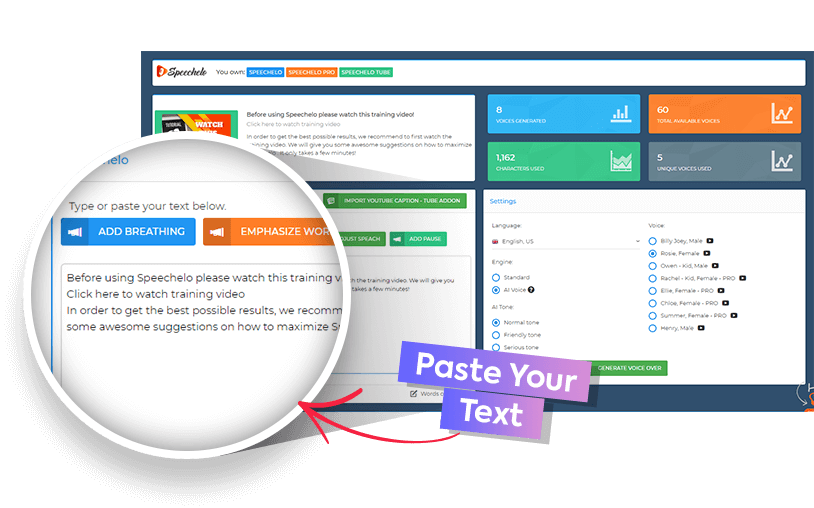 The first thing you have to do is provide the text you want the AI text to voice converter to work with. This is as simple as pasting the text and the converter engine will check it to add the necessary adjustments for natural-sounding speech. 
2. Choose a Voice and a Language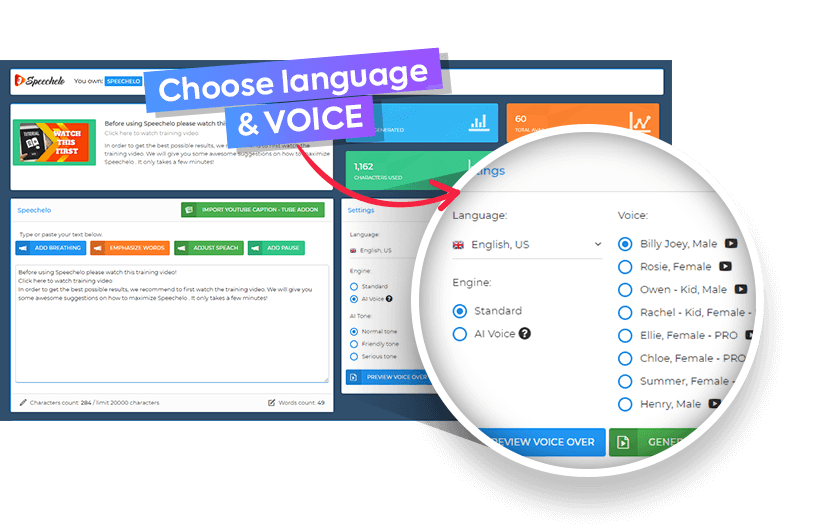 Once the text is in, you can choose a voice among the 30+ different options and a language. There's a voice preview option so you can listen to snippets and find the one that suits your purposes the best. You can also add pauses, choose the tone of the speech, and pick a language.
3. Generate Text to Speech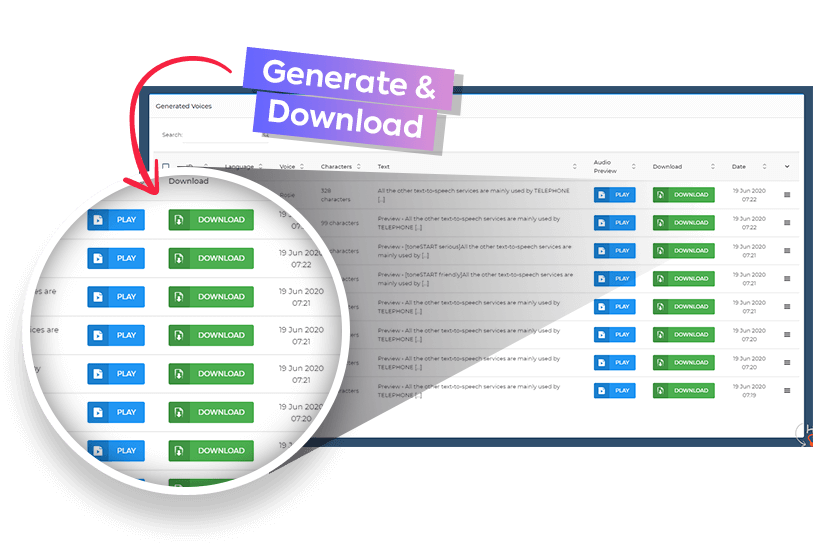 The last step is to generate the audio output, which will take only seconds. You will be able to play the results in the Speechelo platform to confirm whether or not you like the results. If you don't, you can go back and try a different voice. Once you have what you need, you can download the audio and use it for any project. 
Best Text to Speech Software – Voice Variety and Quality
Speechelo is the kind of text to speech software that doesn't disappoint when it comes to voice variety and quality. You will find a collection of more than 30 male and female voices you can choose from, each one unique in its own right.
More importantly, Speechelo's voices sound incredibly natural. So much so that 98% of the people who listen to generated voiceovers can't tell it's an AI voice. Check out the demo video below:
This is not only due to the quality of the text to voice technology, it's also due to the customization options. With Speechelo, you will be able to add pauses after phrases, which is something we naturally do when we speak. Of course, you can let the AI determine where to integrate these elements, but you have the option of full control. 
2. Tone, Pitch, and Speed
Additionally, Speechelo voices offer a variety of tones that will help you define your brand voice. You can choose between a serious, normal, or joyful tone, depending on what your project is about. Moreover, you will be able to determine the pitch of the voice and even the speed of the speech.
Overall, whether you're creating content for entertainment, marketing, sales, training, or education, you will have full control over the voice.
3. Pronunciation and Accuracy
When you're looking for the best text to speech software, accuracy is one of the most important aspects. After all, you need the pronunciation of your voiceovers to be correct and easy to understand, no matter what language you choose.
In this respect, Speechelo is one of the options that stand out. The powerful AI behind this text to voice tool offers consistent accuracy, making it a very reliable solution for any project. 
Multilingual Support in the Best Text to Speech Software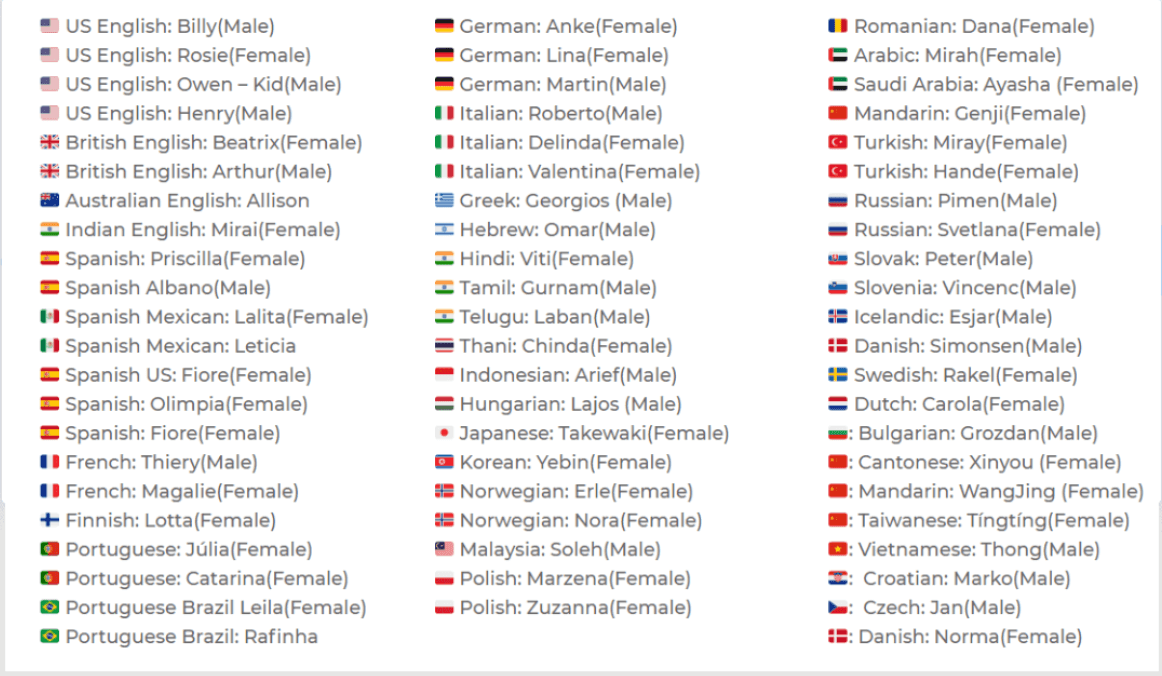 Multilingual support is one of Speechelo's priorities, so it offers solid multilingual capabilities you can take advantage of. You will be able to choose between 23+ languages, including English, Spanish, French, Italian, German, Polish, Russian, Arabic, Norwegian, Mandarin, Japanese, Korean, Swedish, Romanian, Welsh, Icelandic, and more. 
Variety of Natural-Sounding Accents
They also go above and beyond to offer the option of different accents for each language. For example, when it comes to English, you will be able to choose from US English, Indian English, Australian English, and British English.
The accents are accurate and they sound very natural, allowing you to reach people in their own language. This can help you offer multilingual content, thus increasing the reach to a worldwide audience. 
Best Text to Speech Software – Compatibility
When it comes to compatibility, Speechelo has very few limitations. The best text to speech software is available for Windows, macOS, Linux, Android, and Google Chrome. This is an online cloud software, which is one of the biggest benefits because it's available anywhere at any time.
Moreover, Speechelo is compatible with video creation software like Adobe Premier, Camtasia, Audacity, iMovie, among others. This can help you streamline your content creation workflow and be more productive. 
Speechelo Pricing and Plans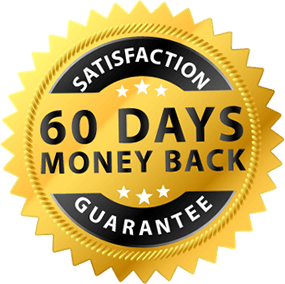 Speechelo doesn't offer monthly plans, so this will be a one-time purchase. It's an affordable text to speech software at only $47 that will serve you for any project you have in mind. They also offer a 60-day money-back guarantee, so you can get your money back if you don't find it's a good fit for you. 
Text to Speech Software Reviews: Speechelo
Speechelo is one of the best text to speech tools out there because it offers everything you need, all wrapped up in a user-friendly interface. It will save you a lot of time and effort while helping you boost the quality of your projects.
If you want to start leveraging the power of Speechelo, order now!